Join us at 6.30pm on 25th October for the launch of the novel, September in the Rain (Holland House), by Peter Robinson, Two Rivers Press' poetry editor.
Two young people travelling through Italy are caught in the rain, needing to hitch a lift…and nothing will ever be the same again. A book about responsibility and love, consequences and transformation.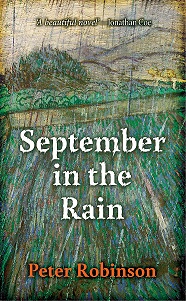 This is event is free to attend but booking is essential; please RSVP through this page to reserve your place or call 01223 463200.
WHEN

WHERE

Heffers Bookshop – 20 Trinity Street, Cambridge, CB2 1TY, United Kingdom – View Map